In May 2020 Disney Channel Germany launched the 5th episode of the kids TV series "An die Töpfe, fertig, lecker!"
In addition to a new concept in content and a new line-up, we created a fresh design package which included an opener sequence for On Air and Social Media, different menus, screenwalkers and a lot of other (motion) graphic elements.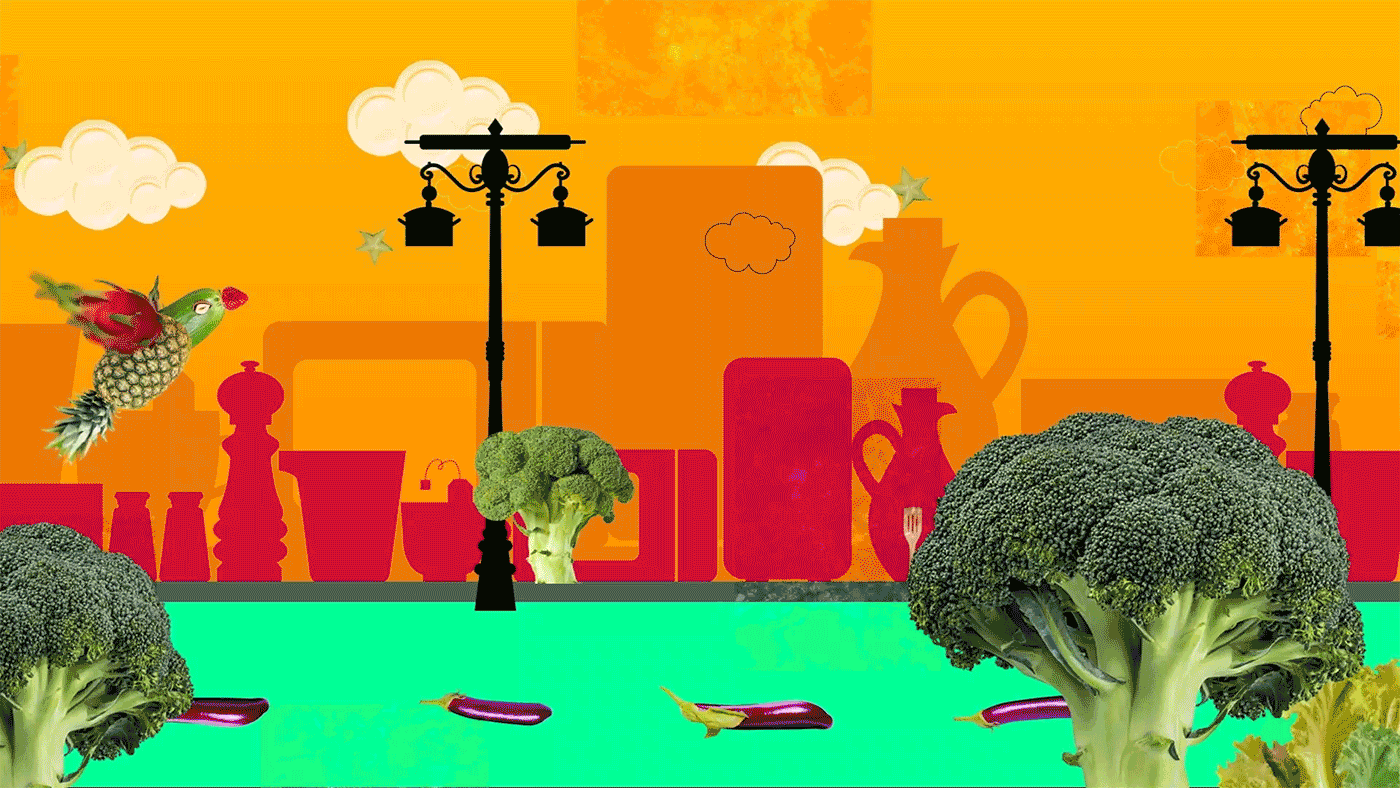 In the following video you can see the complete design package of the series.
In keeping with the cooking show, all scenes were built from kitchen devices and food.​​​​​​​ The aim was to summarize the program content in a maximum of 15 seconds.
Two different transitions were needed. They convey to the viewer that time has passed in case of having a longer period of time between two scenes.
The first step in the design process was to create a new and simple logo that ensures a good readability

.
Th
ank you

for watching :)